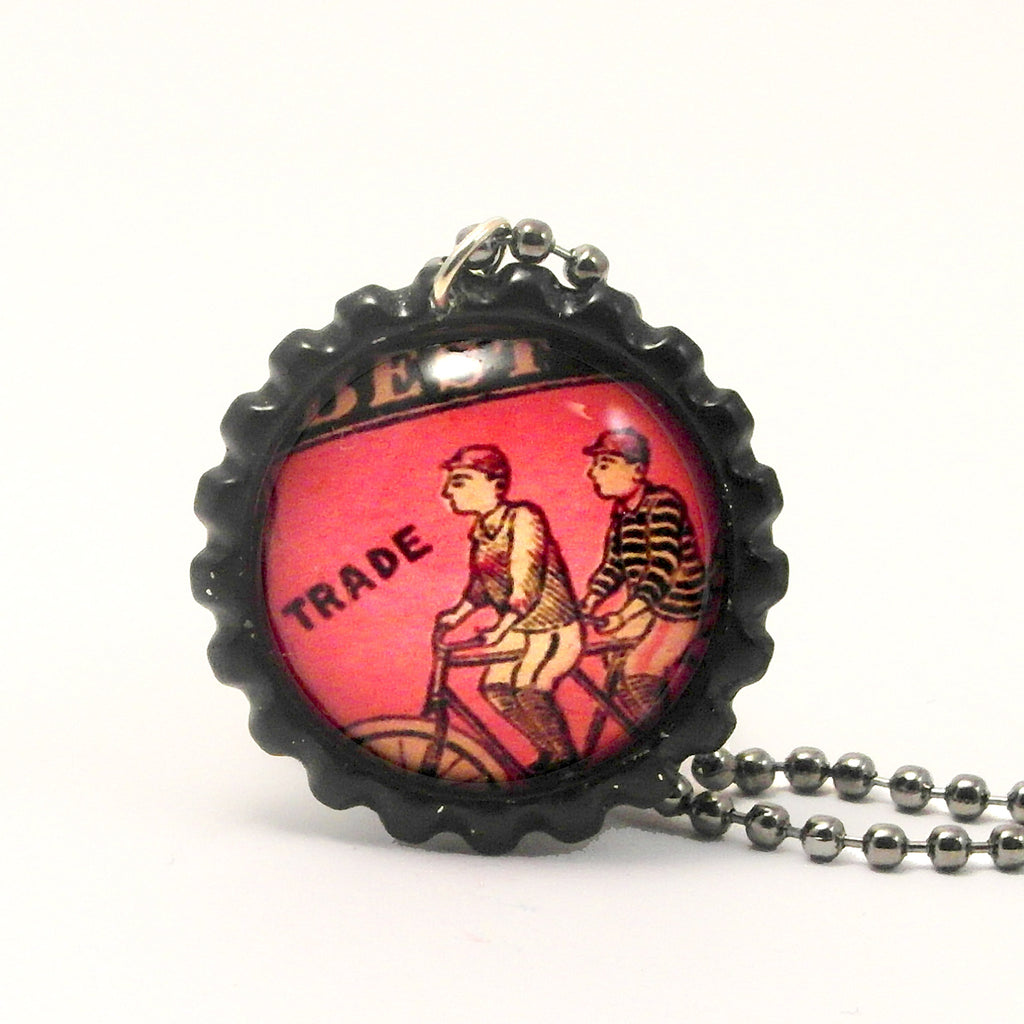 Bicycle Built For 2 Tandem Bike - Matchbox Art Jewelry
You'd look sweet upon the seat of a bicycle built for 2, but this is also a sweet little necklace too. Wear this in tandem with other bikewear when pedaling around town.
A 25mm cabochon set into a compressed colored bottle cap with a 16" ball chain.