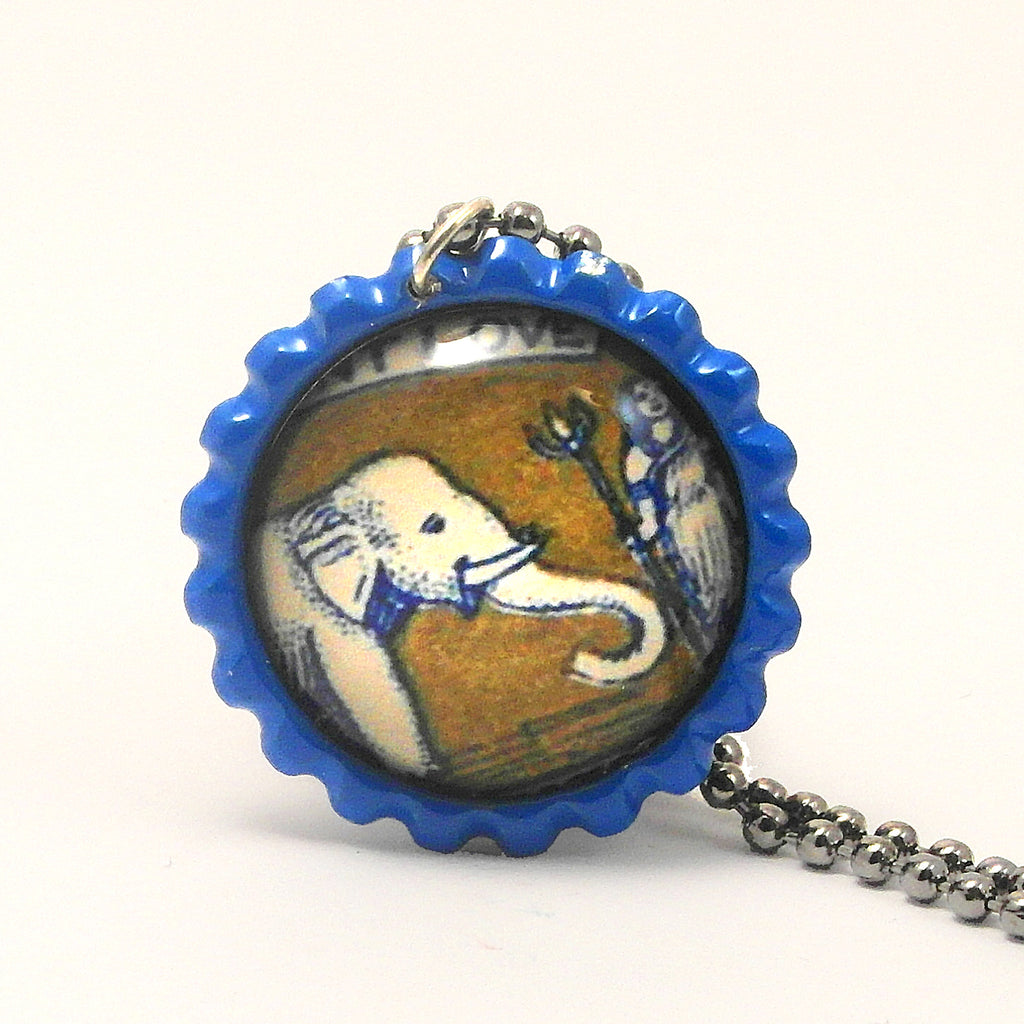 Elephant - Matchbox Art Jewelry
An elephant for you. After all we all love the pachyderms and this one is an illustration from a vintage matchbox. So light it up with a little animal style.
A 25mm cabochon set into a compressed colored bottle cap with a 16" ball chain.