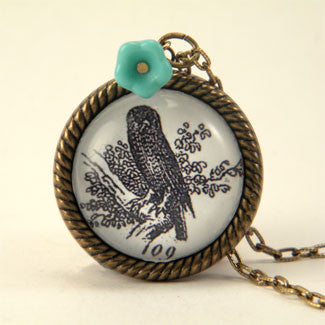 Wise Old Owl Vintage Engraving Small Pendant Necklace
This is an absolutely must for owl enthusiast and folks who like their wardrobe of the future, to be from the past! The image is from a vintage mid-1800's dictionary engraving. Available in the following style and size: 
25mm Round Brass Setting and blue Czech bead with 16 inch or 24 inch chain.