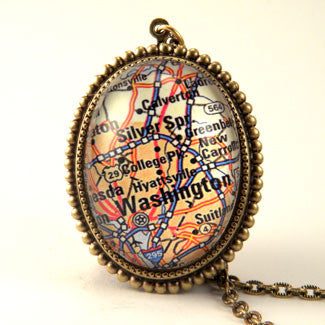 Washington DC Map - A Capitol Idea Deluxe Pendant Necklace
Now here's a capitol idea, keep it between the beltway. Washington DC in a variety of great settings. No matter what your political affiliation, you'll know what direction you're going in. Available in the following style and size: 30x40mm Vintage Style Brass Necklace with 16 inch or 24 inch chain.
We can also make this in any of our other available settings. Just get in touch via our contact form and ask.