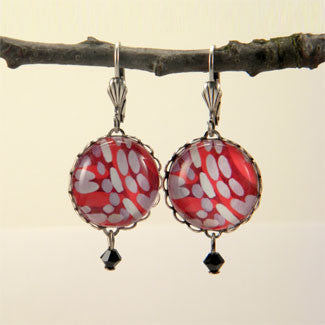 Raspberry Truffle Geometric Shapes and Patterns Earrings
A little round fruity gem. Reds and whites make this a cheerful pick to brighten up your day. Available in the following style and size: 18mm Round Silver Plate Earrings with black Swarovski crystals.
We can also make this in any of our other available settings. Just get in touch via our contact form and ask.