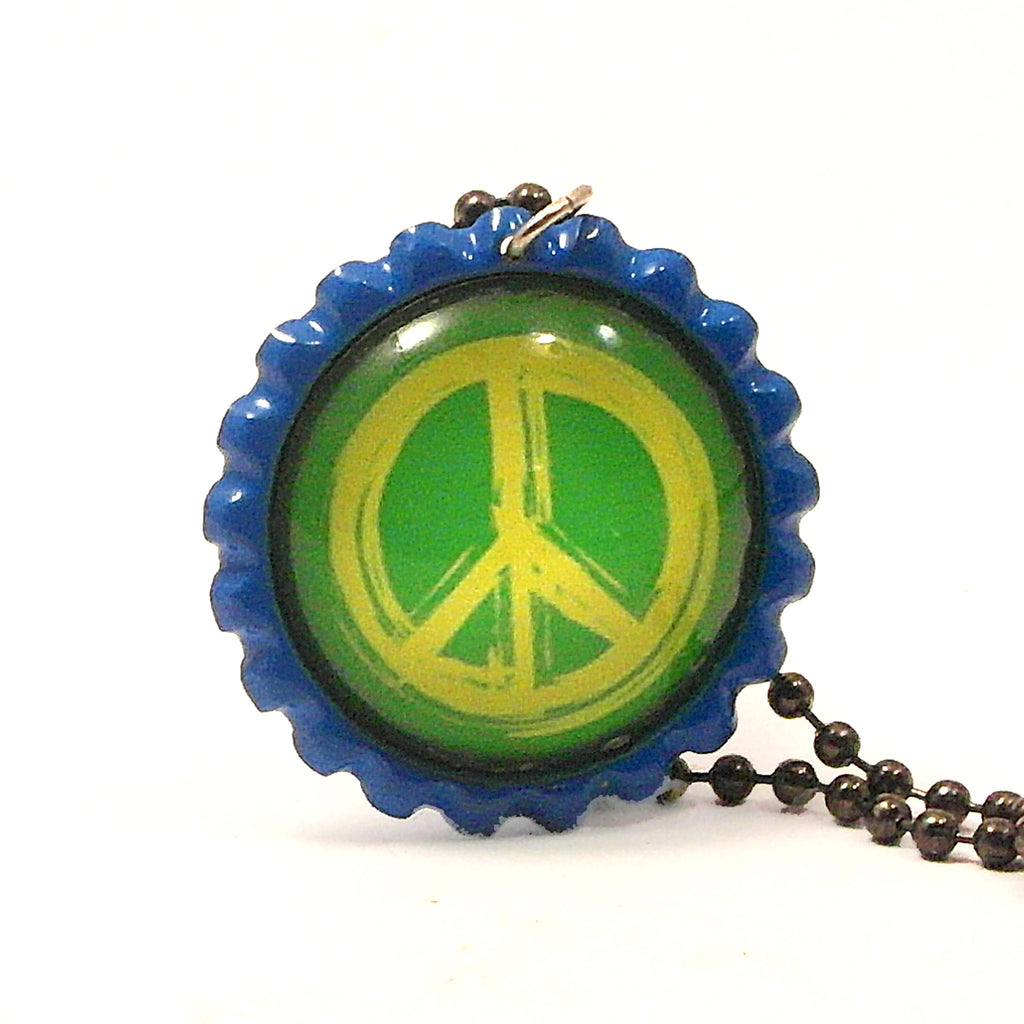 Peace Sign- Bottle Cap necklace
All we are saying, is give peace a chance. So here's your chance to let the world know. A green peace sign in our colorful compressed bottle cap shows your sentiment.
This features a 25mm round cabochon, in a colored compressed bottle cap, with a 16 inch ball chain.