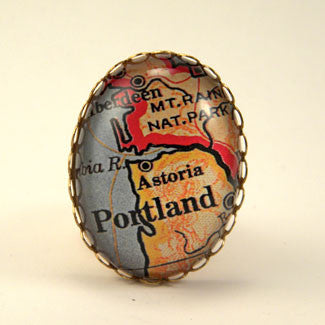 Old Portland Oregon Map - Way Out West Cocktail Ring
Remember the days before the interstate highway system? Well maybe that's a little before your time. Our vintage "Old Map" series recalls the time of the real road trip. Featuring Portland Oregon, perfect for the fan of the old northwest. Available in the following style and size: 
30x40mm Gold Plate Cocktail Ring with adjustable ring back.