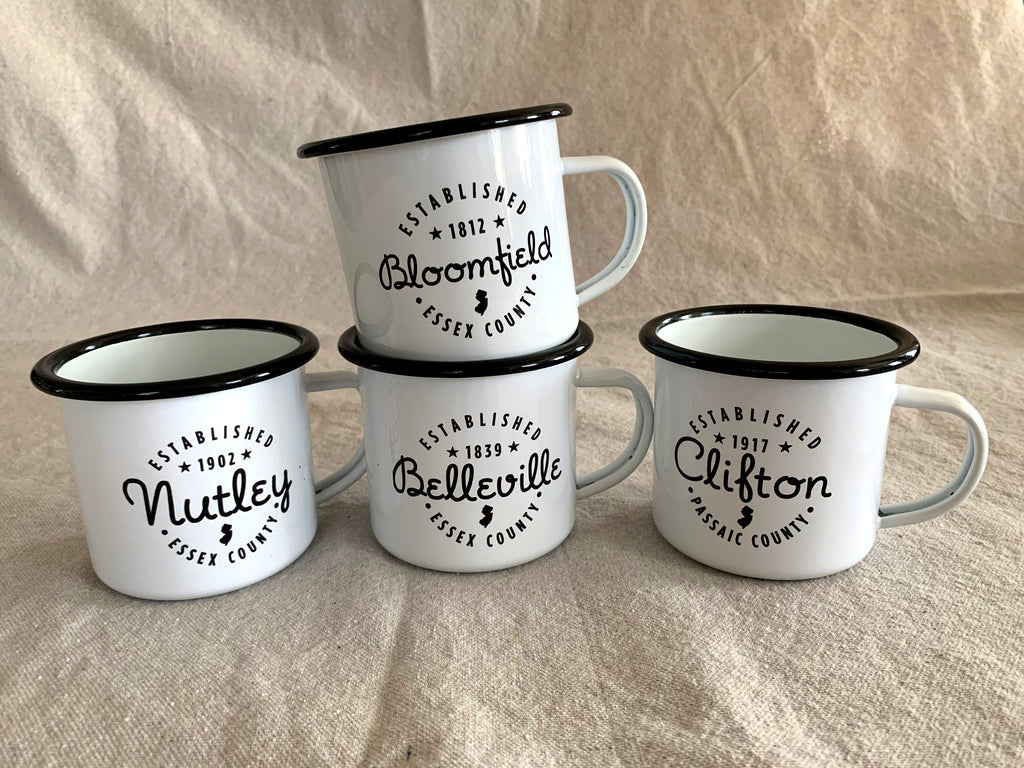 Custom Enamelware 12oz Camper Mug. Wholesale only
Our 13oz Camper Style Mugs can be customized for your town, city or state. Other custom graphics can also be applied. Great for the kitchen, these also make perfect gifts and are great additions to gift baskets. Available with Black or Red Lip. Please contact us for specific design details. 8 cup minimum.

Please contact us to set you up for a wholesale account, for wholesale pricing.