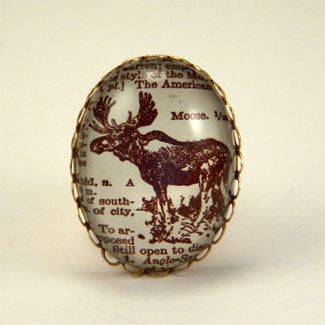 Chocolate Moose Deluxe KIng of the Woods Engraving Cocktail Ring
The great master of the woodland forest in all his majesty, goes great with anything that has a natural organic palette. Like a sweet dessert for sore eyes, the chocolate moose totally sweetens you up.This vintage dictionary engraving is available in the following style and size 30x40mm Gold Plated Cocktail Ring with adjustable ring back.
We can also make this in any of our other available settings. Just get in touch via our contact form and ask.