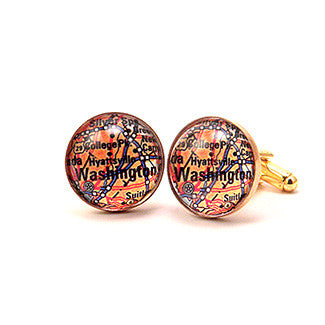 Washington DC Map - A Capitol Idea Cuff Links
Now here's a capitol idea, keep it between the beltway. Washington DC in a variety of great settings. No matter what your political affiliation, you'll know what direction you're going in. Available in the following style and size: 18mm Round Brass Cuff Links.
We can also make this in any of our other available settings. Just get in touch via our contact form and ask.